TOYOTA RAV4 vs HONDA CR-V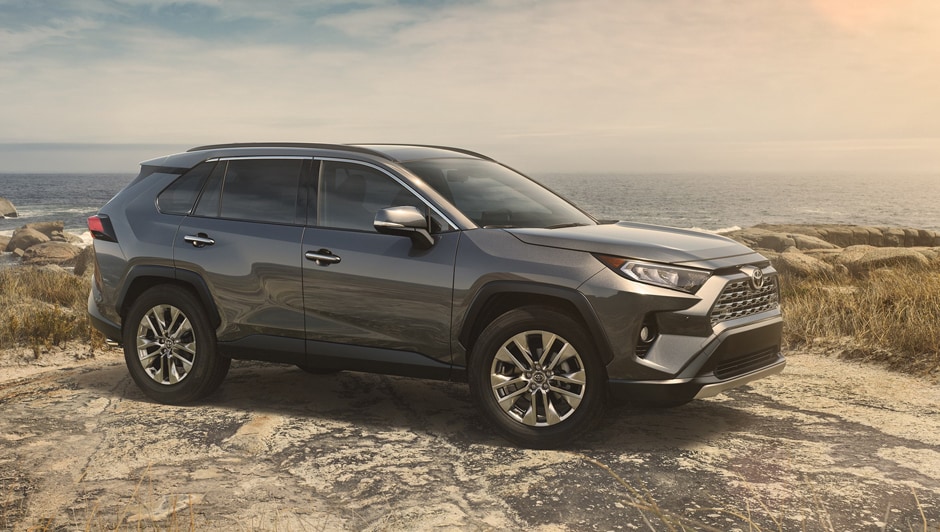 Toyota and Honda offer highly competitive vehicles that are somewhat alike, including the 2019 RAV4 and 2018 CR-V, family-friendly SUVs. While both put a strong emphasis on reliability and safety, they also have differences in terms of fuel economy and technology.
    For those concerned about fuel economy, the RAV4 is the only compact SUV that offers a hybrid alternative. The RAV4 Hybrid even offers its own all-wheel drive system that sends more power to the rear than on non-hybrid vehicles.
    In terms of technology, the RAV4 has a greater amount of standard features than the CR-V. Each RAV4 model is equipped with a 6-inch touch-screen infotainment system, Bluetooth, voice recognition, rearview camera and Toyota Safety Sense, which offers pre-collision braking, lane change warning, adaptive cruise control and automatic high beams. A great advantage that the RAV4 2019 has compared to its competitor is its buttons that facilitate feature control.  A big problem the CR-V faces is the fact that almost all its features can only be controlled on one touch screen. It has become more difficult to control simple functions such as volume, air conditioning and more, which can make maneuvering frustrating to customers.
    Toyota's RAV4 and Honda's CR-V are excellent compact SUV choices for families on the move, but if you're looking for something that's environmentally friendly, adventurous and safe, you should definitely keep an eye on the Toyota RAV4! Come visit us at our Woodland Toyota dealership to learn more about the 2019 RAV4 with one of our new vehicle specialists. If you want to talk to either a used vehicle sales representative or service department in regards to your Toyota, visit @dilawrimontreal.ca!